Press Release
View printer-friendly version
Rx for Success. A New Exhibit at IMSS. Opening December 5, 2013
Wednesday, December 4, 2013
This winter the International Museum of Surgical Science is unveiling the Rx for Success health career center. This new career center was designed to enlighten visitors, educators, and students of all ages on the rich variety of occupations available within the field of healthcare and spotlights several promising career possibilities including health information management, medical laboratory science, biomedical engineering, and radiology.

Visitors will experience interactive multimedia exhibits, occupational profiles, and engaging comparative displays of historical artifacts and modern technology. Among those modern technologies, Rx for Success will feature 3D-printed anatomical models developed from state-of-the-art medical imaging techniques by Materialise and a functional bioreactor tissue chamber used in laboratories for ligament and tendon growth by Instron.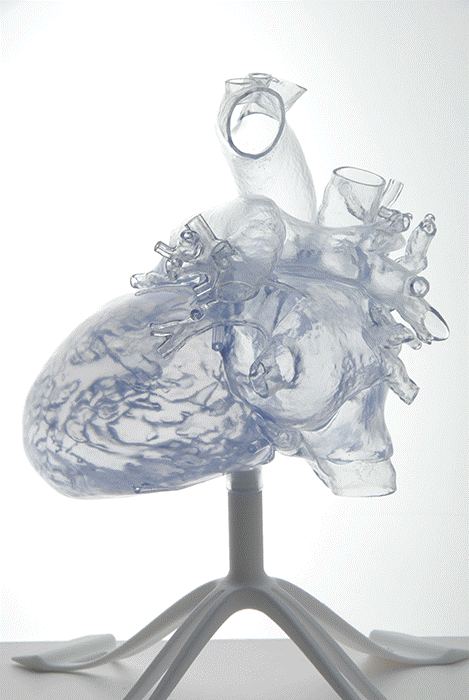 A free, public open house for Rx for Success will be held on Thursday, December 5th, from 5:00 to 8:00 p.m. During this event, the entire museum will be open for viewing. Thereafter the career center will be open for viewing during regular museum hours, and the space and related educational demos are available to be reserved by educators for school group visits.

This exhibit was made possible by the generous support of the American Health Information Management Association (AHIMA); the American Society of Clinical Pathology (ASCP); Sheryl P. Bury-Michals; the IEEE Engineering in Medicine and Biology Society (EMB); Instron; Materialise; Omnimed; M.C. Mehta, MD; the Radiological Society of North America (RSNA); and M. Douglas Todd.
INTERNATIONAL MUSEUM OF SURGICAL SCIENCE
1524 N. Lake Shore Dr., Chicago, IL 60610: directions and parking information

Hours: Monday: closed; Tuesday–Friday: 10:00 a.m.–4:00 p.m.; Saturday–Sunday: 10:00 a.m.–5:00 p.m.

Free admission on Tuesdays.

The public may call 312.642.6502 for more information about the Museum or visit us online at: www.imss.org