Press Release
View printer-friendly version
The Past meets the Future: Nick Ervinck exhibits 3D Printed Art at the Gallo-Romeins Museum in Tongeren
Monday, September 17, 2012
Nick Ervinck, a rising star in the Belgian art world, explores the borders between various media, including 3D Printing, and tries to find an interaction between virtual constructions and hand-made sculptures. Through his sculptures, videos, prints and digital drawings, he creates fantastic new realities which challenge viewers to take a fresh look at the world around them. As of this month, the historic city center of Belgium's oldest town, Tongeren, features a sculpture by this renowned artist. The sculpture is inspired by the town's most celebrated statue, the Jupiter Giant, and enjoys a prominent position in front of the Gallo-Romeins Museum, one of the most important archaeological museums in Europe. To celebrate this new statue, the museum is holding a solo exhibition of Nick Ervinck's works, The 9th Month (De 9de Maand), which includes several pieces 3D printed here at Materialise. The exhibition runs from September 15th, 2012 - January 6th, 2013.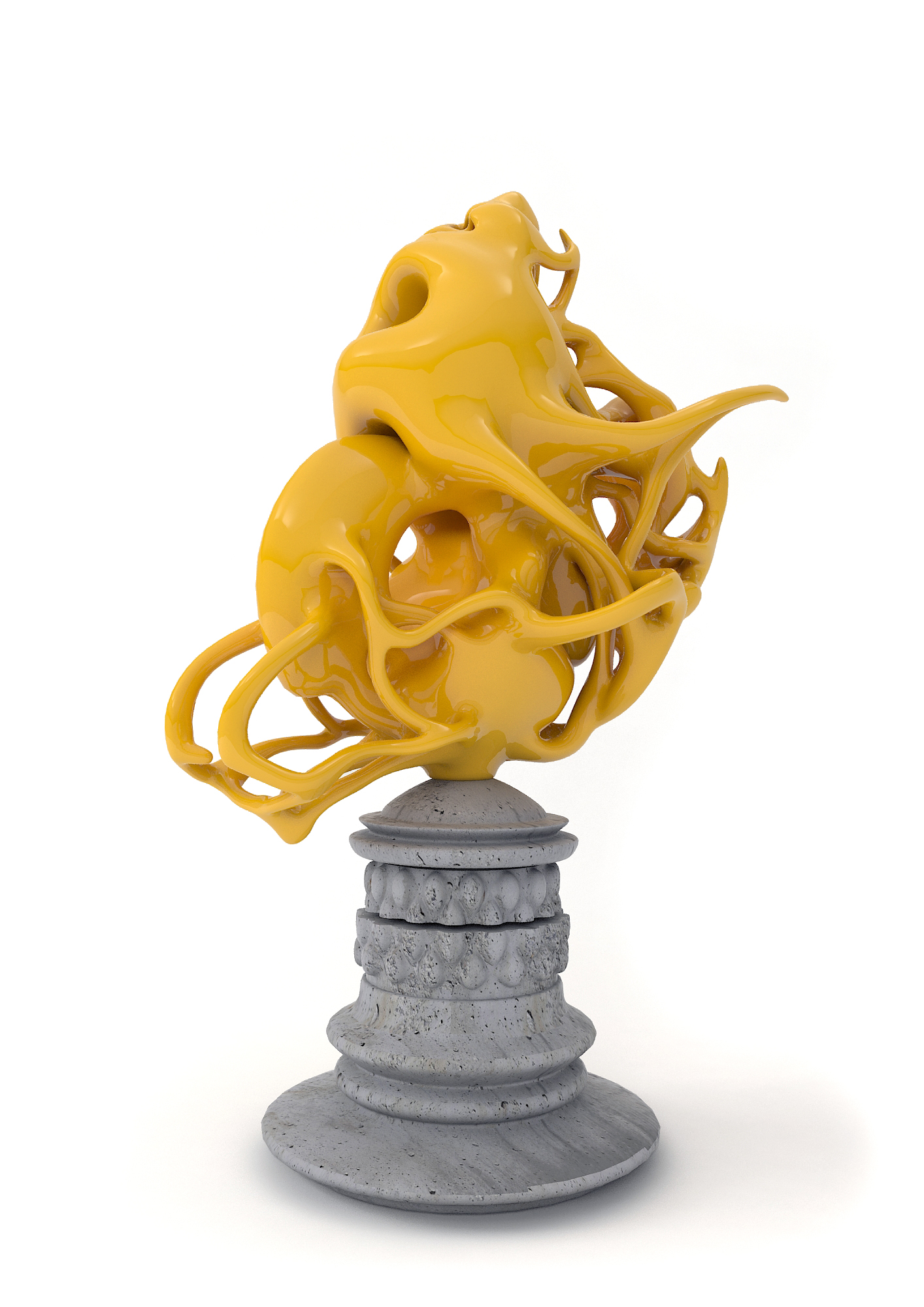 Since Ervinck first approached Materialise in 2008 to print the sculpture GNIURKS_S, he has been pushing the boundaries of 3D Printing and challenging the company's engineers with his intricate designs. He uses 3D printing to create thin, complex forms that are impossible to make by hand. Materialise is proud to have printed seven of Ervinck's sculptures on display in the Gallo-Romeins Museum: NIKEYSWODA, SNIBURTAD, SIUMET, RACHT, LUIZAERC, BORTOBY and KOLEKNAT.
For more information please contact:
Vanessa Palsenbarg Corporate Communications Specialist, Materialise
Phone: +32 16 39 66 37
Fax: +32 16 39 66 00
Email: Vanessa.Palsenbarg@materialise.be
Twitter: @belgiancanuck or @MaterialiseNV
About Materialise
With its headquarters in Leuven, Belgium, and branches worldwide, Materialise has been playing an active role in the field of Additive Manufacturing since 1990. In addition to having one of the world's largest capacities of Additive Manufacturing equipment, Materialise also enjoys a stellar reputation as a provider of innovative software solutions. The advantages of Additive Manufacturing have been used by Materialise to develop unique solutions that make a world of difference for its many customers with their prototyping, production, and medical needs. These customers range from large companies in the automotive, consumer electronics, and consumables sectors; to famous hospitals, research institutes, and clinicians; to individual consumers interested in bringing their own unique creations to life through i.materialise or who want to purchase a celebrated .MGX design.