Press Release
View printer-friendly version
Iris Van Herpen's "Hybrid Holism" Unveiled at Paris Fashion Week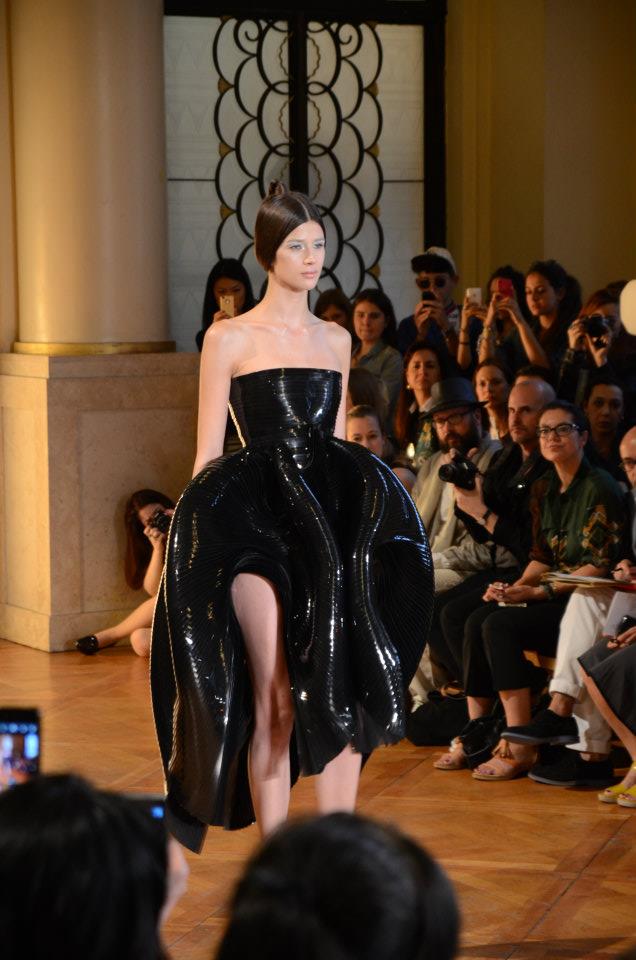 Dutch deshttp://media.corporate-ir.net/media_files/IROL/25/253045/images/2013/jul52013-1.jpgigner Iris Van Herpen, in collaboration with architect Julia Koerner, has once again teamed up with Materialise and .MGX in the creation of a stunning 3D printed dress as part of her "Hybrid Holism", Autumn/Winter 2012/2013 collection.
Unveiled during haute couture week in Paris, the 3D printed dress, which one awestruck spectator compared to "liquid honey", marked her and Materialise's third trip down the Paris catwalks. In 2011, Iris collaborated with Materialise and .MGX in the creation of four pieces for her critically acclaimed "Escapism" collection. And in 2012, another sensational 3D printed piece was brought to life for the "Micro" Collection.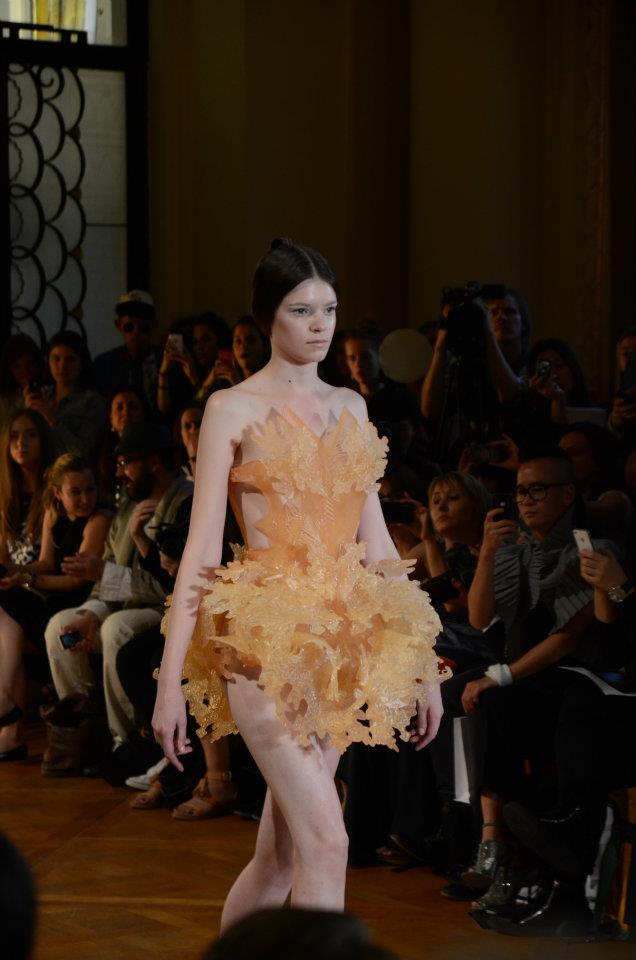 The latest, "Hybrid Holism", collection was inspired by architect Philip Beesley and his "Holozolic Ground" project which offers a vision of "living technology" and materials which can connect human creations to natural systems. In living technology, Iris sees a future where creations in design, art, architecture and fashion will be partly alive and constantly changing.
Iris Van Herpen began her career in 2006 as an intern with Alexander McQueen. Since starting her own label in 2007, she has picked up a string of awards, has been elected a guest-member by the Chambre Syndicale de la Haute Couture, has seen her clothing worn by trend-setting celebrities such as Björk and Lady Gaga, and has had her 3D printed dresses named as one of the 50 Best Inventions of 2011 by TIME Magazine.
For further images of the "Hybrid Holism" show, click here.
For further information about 3D printing, and specifically the technique of stereolithography which was used for the "Hybrid Holism" collection: http://manufacturing.materialise.com/stereolithography-0
To learn more about Iris Van Herpen: http://www.irisvanherpen.com/
And, to learn more about Julia Koerner: http://www.juliakoerner.com/